Read 3 methods on how to monetize your blog in less than 2 minutes and earn money from blogging
This is one of the easiest way to earn money from existing blog content. So we are going to cover 
How to monetize your blog
A lot of people ask me how to earn money from blogging. Well to name a few ways blogging can help you make money are
How can we earn money from blog
1. Writing sponsored posts
2. Advertisements (there are multiple kinds –  Cost per click, Cost per impressions, Cost per Acquisition, In text advertising)
3. Affiliate marketing
4. Selling products online
5. Direct Ad sales
But most of the above ways require some set up and some time before you can actually earn anything.
What if I told you that you can earn money from your already existing content and links in less than 2 minute ?
Well! I think now I must have piqued your interest. So without much ado lets get to the point.
Easiest way to earn money from blog
We can earn money from our content using something technically or traditionally called affiliate marketing.
Affiliate marketing means you become an affiliate for a merchant and when you write blogs you link to the product using a special link called affiliate link. And if someone buys a product from your site using that link you get a commission.
Now the problem is this kind of work needs a lot of time and as we all know we bloggers are overworked. Create content, Promote them, track your social following and now I am telling you to join different affiliate networks keep track of them and add special links every time.
Now you must be thinking was the heading of this article not how to earn money easily from blog in less than 2 minutes?
How to monetize your blog in less than 2 minutes
So let me tell you another easy way in which you can do affiliate marketing and thus earn money but with less time spent .
I am talking about a method in which you need to install a javascript/code on your site ( a one time activity) which will automatically convert all your existing links into affiliate links.
In simple terms this javascript code will convert your existing links to affiliate links. So what it means is – Lets say you have written a blog on latest accessories and given links to Myntra and after you do what going to talk about in next few minutes. If anyone buys those accessories via Myntra you will get paid a commission.
So now since we know what can be done, lets get to know what you need to do before you set up these methods and how to set them up.
What do I need to do to convert links on my site to affiliate links easily
Before you install any of the methods and add the javascript to your blog. Please note:
You can set up only one of these networks at a time.
These can be used along with google adsense
You need to have a self hosted website for installing them
If you do not have a self hosted website. Get one today.
As you must have heard money attracts money. So if you want to earn money from blogging and take this seriously enough then get a self hosted site today. The sooner the better.
Which hosting provider is best for self hosting ?
If you are wondering which one is the best hosting provider – again my suggestion is Siteground or Bluehost.com or Dreamhost or Chemicloud
Ok, now assuming that you have a self hosted website. You can install either of the methods that I am going to reveal in next paragraph to earn money from existing content and links in your blog.
Three ways to monetize your blog content and links in less than 2 minutes
Now I am going to tell you about not one,  not two .. but actually THREE networks that you can use to earn money easily.
Here are the  THREE networks that you can use to earn money easily. You can chose the one you like or try installing all three one by one and see what works for you. My suggestion is that you register for all of them and try them one by one. 
Also, in the end of the article I will tell you which one I have chosen for my site and why. So let us get started.
Install Skimlinks
Skimlinks will automatically turn product links on your website into trackable affiliate links. They are used by famous publishers like Time Inc and Buzzfeed also
Skimlinks Details
Skimlinks is connected to 20,000 merchants so you do not have to sign up with individual affiliate programs.
Skimlinks has tied up with merchants as preferred partners so what it means is if you go via Skimlinks affiliate links for some merchants you will get a higher payout/commission rates (at times even 100% increased rates) compared to what you will get if you sign up as direct affiliates.
As I said before conversion if your normal links to affiliate links is automatic. All you have to do is activate your account, install their Javascript on your site and that is it. All your  normal links will be automatically monetized.
They offer you good reporting  so you can check how much revenue is being generated by your content.
Their minimum payout is $10 and they operate on Net 90 basis.
They add no-follow to all the redirects (affiliate links added by them) to ensure that your site is not penalized.
For every sale made via your link monetized by Skimlinks they get 25% and you get 75%.
If you are using existing affiliate programs your existing links will not be changed.
Sounds Interesting ! Registering on Skimlinks is free  so why not give it a try.
Click here to Try Skimlinks now
Install Viglinks
Vigilinks is another way you can convert your existing links into affiliate links and monetize your content. Vigilinks is also chosen by some famous publishers like msn and Better homes and garden.
Viglinks Details
Viglinks is connected to 70,000 merchants so you do not have to sign up with individual affiliate programs. Though one thing I noted is not all merchants are connected to your account on Day 1. So there are some restricted campaigns to which you have to apply separately to get approved
Vigilinks has also tied up with merchants as preferred partners so what it means is if you go via skimlinks affiliate links for some merchants you will get a higher payout/commission rates (at times even 100% increased rates) compared to what you will get if you sign up as direct affiliates.
As I said before conversion if your normal links to affiliate links is automatic. All you have to do is activate your account, install their Javascript on your site and that is it. All your  normal links will be automatically monetized.
One thing good about Vigilinks is that they also have a plugin that makes installation very easy.
They offer you reporting  and insights.
Their minimum payout is $10.
For every sale made via your link monetized by Viglinks they get a percentage.  When I searched I got the ratio as 25% by Viglinks and 75% to you but not very clearly said on their site.
Sounds interesting, is also free so why not give it a try.
Install Cuelinks
Cuelinks is another network that will automatically turn product links on your website into trackable affiliate links. They are the best for Indian traffic as I could see most of the Indian merchants like Flipkart, Myntra, Jabong, Nearbuy, Pepperfry, Paytm and many more on their merchants page.
Cuelinks Details
Cuelinks is connected to almost all Indian merchants so you do not have to sign up with individual affiliate programs. I could not see Snapdeal in the merchants list but I checked other ad networks as well, so snapdeal was not available anywhere. You will need to become Snapdeal's affiliate individually.
As I said before conversion if your normal links to affiliate links is automatic. All you have to do is activate your account, install their Javascript on your site and that is it. All your  normal links will be automatically monetized.
They offer you good reporting  so you can check how much revenue is being generated by your content. You get all the detailed insights like clicks, EPC, Conversion Rate etc. from all the merchants, on a single dashboard panel.
Their minimum payout is Rs 500.
For every sale made via your link monetized by Cuelinks they get 25% and you get 75%.
Overall, I found Cuelinks to be very easy to set up and there is so much more to tell that I will probably write a separate blog on How to use and set up Cuelinks.
No prize for guessing that we are current using Cuelinks. Sounds interesting, is free  so why not give it a try.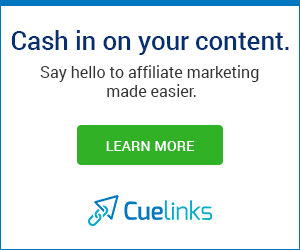 Skimlinks V/s Vigilinks
If you have international traffic and work more with international brands you can go with either Viglinks or Skimlinks. Though they do have some Indian brands as well, but I would suggest to register and checkout for yourself. Or test each network for a month and make your decision.
My personal choice among the two is Skimlinks.
Reason:
I found more clear information on their site.
Second you do not have to apply separately for some of the merchants.
Though getting approval for skimlinks takes 3 business days  as opposed to instant approval of Viglinks
Skimlinks Cons
I could hardly see any except the fact that it takes 3 business days to get approval. And if you are an Indian site looking for Indian merchants you will find less options.
As said yesterday, try both and decide for yourself.
What to do when you have a lot of Indian Traffic and want to work with Indian merchants ?
The answer from my side is .
Summary
So in summary we have covered the various ways you can earn money from your blog easily. So now its over to you to get started and earn money. You can register on all three of them and see what works best for you.
Click here to Try Skimlinks now
Liked this post ?
You may also want to check out another of our popular post How to become an Amazon affiliate India
Add a comment
If you have any suggestions or reviews don't forget to share in the comments below. We would love to hear from you.